Living Style with Lisa
Sit down with Lisa DeRosa-Costanza to learn the latest on fashion, crafts, party tips and tricks, and so much more that you can use in your everyday lives.
Lets Talk About It
Laura Crook and Julia Kramer are two friends who have learned to create a safe space to discuss uncomfortable situations and topics and want to share how to normalize that with you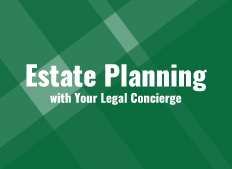 Estate Planning with you Legal Concierge
Legal Concierge Michele Conti takes you through the estate planning process and what is involved in planning and decision making for you and your families.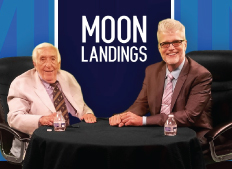 Moon Landings
Much like the astronauts who have landed on the moon, Robert Mangino sits down to hear the stories of those who have "landed" in Moon Township and established their lives here and what their stories are.
Core Conditioning
Get a workout with producer July Elias as she teaches the art of Pilates. This practice improves flexibility, builds strength and develops control and endurance in the body.
Get Involved Moon Township
County Councilman, Tom Baker hosts this talk show to tell local residents what is going on around the area and what to look forward to as he interviews local officials.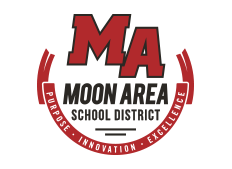 Half Hour Full Moon
This program is a monthly school produced recap with insight on what is going on in the Moon Area School District.
Ink Shrink
Enjoy a show of entertainment and art as local artist, Jim Kanfoush draws caricatures of people around the township.
Inside the Humidor
This program offers a unique look into the cigar world. Each episode looks at cigars and how they are grown and manufactured with certified tabaconist, Ed.
La Mia Cucina
La Mia Cucina spotlights gourmet cooking demonstrated by Moon resident and MCA-TV community producer and volunteer, Pam Krug. Join Krug and her guests for some lighthearted fun and good conversation as she prepares wholesome dishes with fresh ingredients.
Local Church Services
MCA-TV airs local church services and sermons from Church of the Nazarene, First Assembly Church, Sharon Church and Cornerstone Christian Fellowship.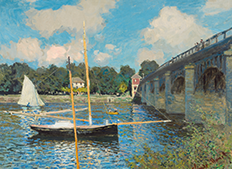 National Gallery of Art
The National Gallery of Art was conceived and given to the people of the United States by Andrew W. Mellon (1855–1937). Mellon was a financier and art collector from Pittsburgh who came to Washington in 1921 to serve as secretary of the treasury. During his years of public service he came to believe that the United States should have a national art museum equal to those of other great nations.
Senior Men's Club
Produced by Moon Township resident Earl Edwards, the show focuses on the weekly meetings of the Senior Men's Club. Each week, members of the club gather to hear from a variety of guest speakers, including musicians, artists and local professionals.
Senior Workout
Linda Francis, one of MCA-TV's longest-running community producers, hosts this low-impact aerobics routine geared toward senior citizens. This program is produced by Moon Township resident Linda Francis.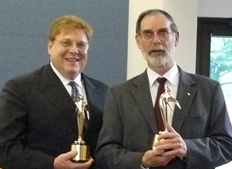 The Doctor is In
This award-winning show is produced quarterly and presents complex medical issues in an easily understandable way. During each episode, host Dr. Marc Schneiderman poses a medical ethics question to guest Dr. Robert Skovira of Robert Morris University. This program is produced by Moon Township resident Dr. Marc Schneiderman.
Travels with Bonnie and Pete
Join host Mark Morava as he talks with Bonnie Davis and Pete Chapla about their travels around the world. Learn about the history, architecture and tourist attractions of various interesting locations.
Vintage Films Revisited
Moon Township resident Tony Banks produces and hosts this Saturday night movie series featuring a variety of public domain films, many of which are classics. In "Vintage Films Revisited," Banks introduces each film with a brief commentary on the cast as well as the historic and stylistic context of the time.
Yinz Brewin
This new MCA-TV series dives into the art of home brewing and the processes behind it.
MAHS Weekly Recap
MCA-TV tapes the monthly voting meetings of the Board of Directors. The meetings, which take place on the last Thursday of each month, air on the following morning on MCA-TV and are replayed several times throughout the month.
Moon Sports
MCA-TV airs a variety of Moon Area sporting events, most of which are recorded by community volunteers. Sports that are shown throughout the year include: Moon High School Football, Varsity Soccer, Girls and Boys Varsity Basketball, Youth Football, Youth Soccer and Swimming.
Robert Morris University
MCA-TV has also airs events with Robert Morris University. Including sporting and other community events. Robert Morris University in Pittsburgh, Pa. offers a professionally focused education with an emphasis on engaged learning experiences.
Additional Sports
MCA-TV has also aired sports programming from other Moon Township schools, including Our Lady of the Sacred Heart and Robert Morris University.
Both Sides of the Bars
Join the discussion on the Criminal Justice System from various viewpoints. Hear different sides of the story from those it has affected most.
Regional Educational Television Network
Hear stories, watch lessons, and learn about a variety of subjects right from your couch. RETN gathers shows from independent producers all over the world!
Cornell School Board
Catch up with the most recent meeting of the Cornell School Board. Cornell meetings take place every third Thursday of the month.
Crescent Supervisors
Catch up with the most recent meeting of the Crescent Supervisors Meeting. Cornell meetings take place every second Thursday of the month.
Coraopolis Supervisors
Catch up with the most recent meeting of the Coraopolis Supervisors Meeting. Cornell meetings take place every second Wednesday of the month.
Capitol Connection
This is a political talk show hosted by Bill Longworth and produced by the Senate Video Facility.
Legislative Report
This show, which features Representative Mark Mustio, covers lawmaking issues and delivers reports on current issues affecting Pennsylvania.
Moon Government Review
This monthly show features interviews with township officials, staff members and other local personalities.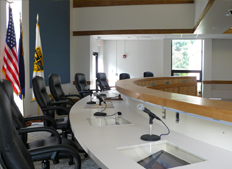 Moon Board of Supervisors
These meetings, held on the first Wednesday of each month, are aired live from the Moon Township Municipal Building. The meetings are aired the following day and replayed throughout the month.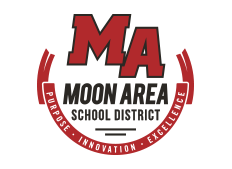 Moon Area School District Board Meetings
MAG-TV tapes the monthly School Board meetings for Moon Township. These meetings air every Thursday on MAG-TV.